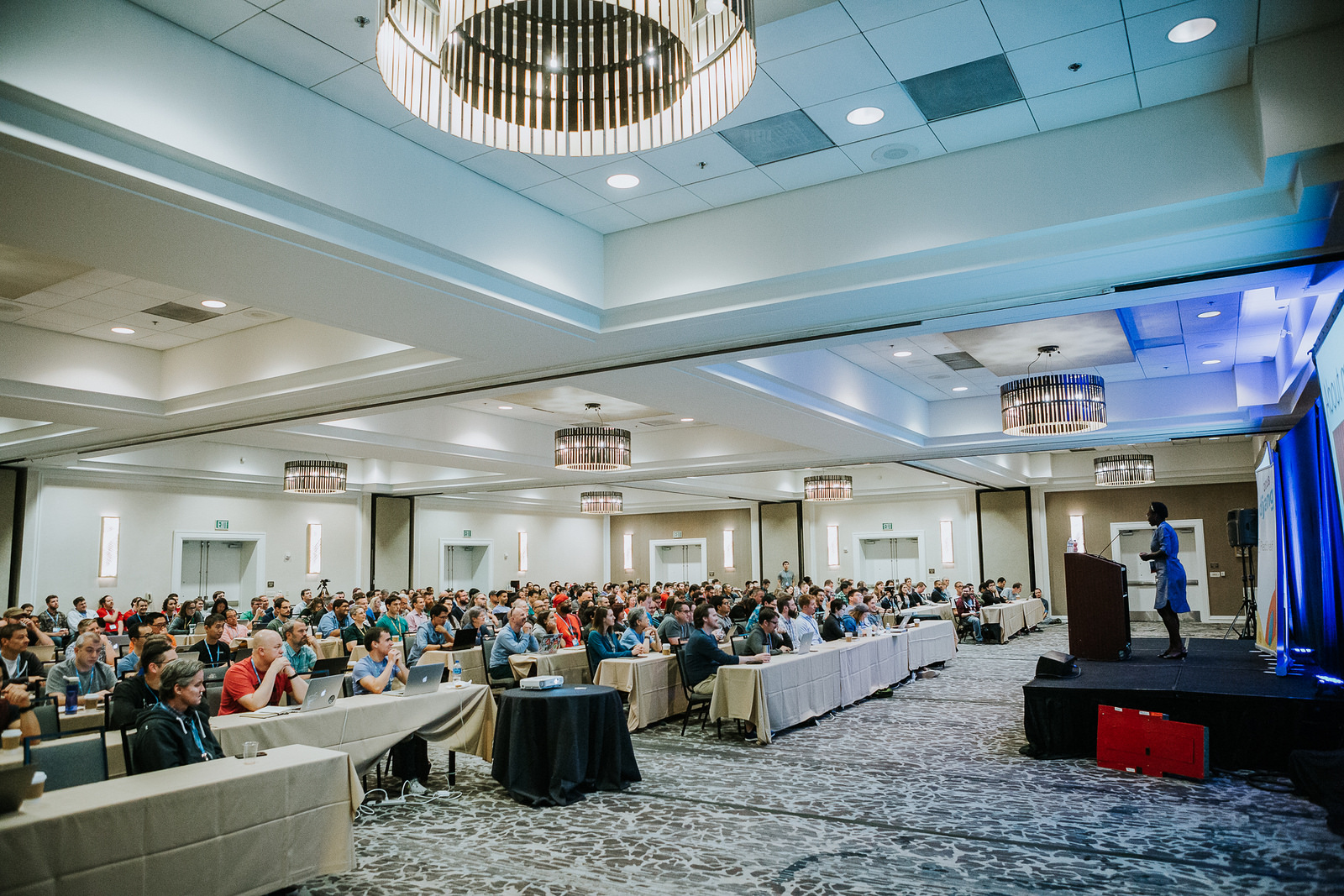 We are delighted to present our tutorial and talk lineup!
The final talk and tutorial schedule will be announced soon. If you haven't purchased your ticket yet, they're still on sale.
Congratulations to the presenters of the tutorials and talks below!
Tutorials
Tutorials will not be available online; you must attend in person.
"It doesn't work" - A Djangonaut's debugging tool kit (Tim Schilling)
A detailed review for using Django, Channels, and HTMX to create dynamic and interactive web sites (Ken Whitesell)
Build a production ready GraphQL API using Python (Patrick Arminio)
Effective end-to-end testing for Django (Ed Rivas)
Parlez-vous Django? Internationalization with Wagtail (Meagen Voss)
Using Django for serving REST APIs with permission control and customizing the default admin panel (Kuldeep Pisda)
Talks
All talks will be available live for those with online-only tickets. They will be posted to YouTube after the conference for free.
A Management Layer for Scalable, Multitenant Django (Addison Hardy, James Ray)
A pythonic full-text search (Paolo Melchiorre)
Astrodigenous: an online portal for Indigenous sky-knowledge resources in Canada (Heidi White)
Async Django: The practical guide you've been awaiting for. (Carlton Gibson)
AyudaPy.org: From Weekend Project to Key Civic Movement During the Pandemic (Marcelo Elizeche Landó)
Building a dev-focused learner management system with Django (Sheena O'Connell)
Building Microservice Architecture for scale with Django (Syed Ansab Waqar Gillani, Syed Muhammad Dawoud Sheraz Ali)
Django from queryset to serialization (Iuri de Silvio)
Django Logging Demystified (Lee Trout)
Django Migrations: Pitfalls and Solutions (Benjamin "Zags" Zagorsky)
Explaining EXPLAIN: A dive into PostgreSQL's EXPLAIN plans (Richard Yen)
Fighting Climate Change with Django (Erin Mullaney)
Hidden gems of Django Admin (Maxim Danilov)
Home on the range with Django - getting comfortable with ranges and range fields (Jack Linke)
How to turn your Website into an App (and why maybe you shouldn't!) (Russell Keith-Magee)
I Can't Believe It's Not Real Data! An Introduction into Synthetic Data (Mason Egger)
Integrating React in the Django way! (Jiten Sidhpura)
Just enough ops for developers (Peter Baumgartner)
Keeping track of architectural-ish decisions in a sustainable way (Juan Saavedra)
Lint All the Things! (Luke Lee)
Massively increase your productivity on personal projects with comprehensive documentation and automated tests (Simon Willison)
Method Resolution Order (MRO) in Python (Sanyam Khurana)
Nurturing a "Legacy" Codebase (Karen Tracey)
Predict Lightning Strikes using Django and AWS (Calvin Hendryx-Parker)
Scheming with CSRF: When platforms manage to break things. (Katie McLaughlin)
The Best of Both Worlds: Using Vue and Django Together in a Hybrid Approach (Brent O'Connor, Joshua Weaver)
The Django Admin Is Your Oyster: Let's Extend Its Functionality (Adrienne Franke)
The Django Jigsaw Puzzle: Aligning All the Pieces (Will Vincent)
Tips and tricks for optimizing Django response times (Carmela Beiro)
War Stories: Scaling Django (David Foster)
Why I Didn't Start With Django (Mario Munoz)
Why large Django projects need a data (prefetching) layer (Flávio Juvenal)
You Don't Need Containers to Run Django in Production (Eduardo Felipe Castegnaro)
Your First Deployment Shouldn't Be So Hard! (Eric Matthes)
If you'd like to check out these talks and more, tickets are still on sale. Tutorials (sold separately from conference registration) are $195 each, and we will have the schedule for those up soon. We hope to see you in San Diego! ⛵